The Ministry of Health has confirmed 10 new COVID-19 cases taking the cumulative number of confirmed cases in Uganda to 1,089. Out of the 10 new cases, four are truck drivers; two from Kenya via Lwakhakha point of entry and two from Tanzania and Kenya via Mutukula and Malaba point of entry respectively.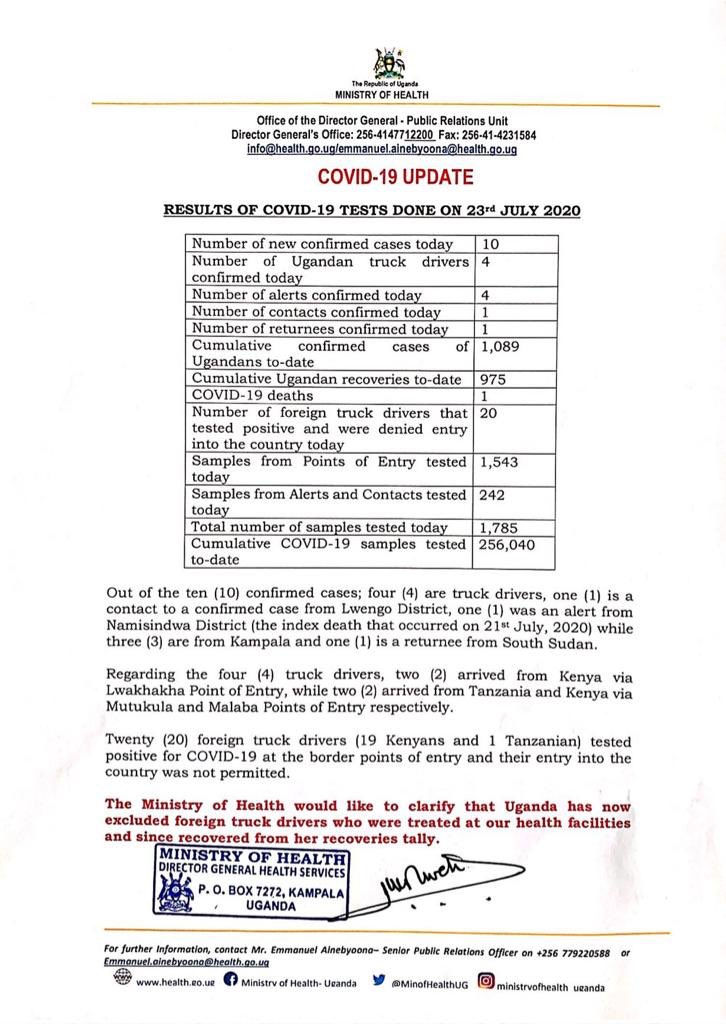 Other cases; one is a contact to a confirmed case in Lwengo District, one an alert from Namisindwa while three are from Kampala and one returnee from South Sudan.
Additionally, 20 truck drivers (19 Kenyans and one Tanzanian) who tested positive for the coronavirus at entry points were not permitted entry.
To date Uganda has registered 975 recoveries and one COVID-19 death.